Cryptocurrency
102 Million Shiba Inu (SHIB) Burned as Shibarium Release Date Becomes Enigma Again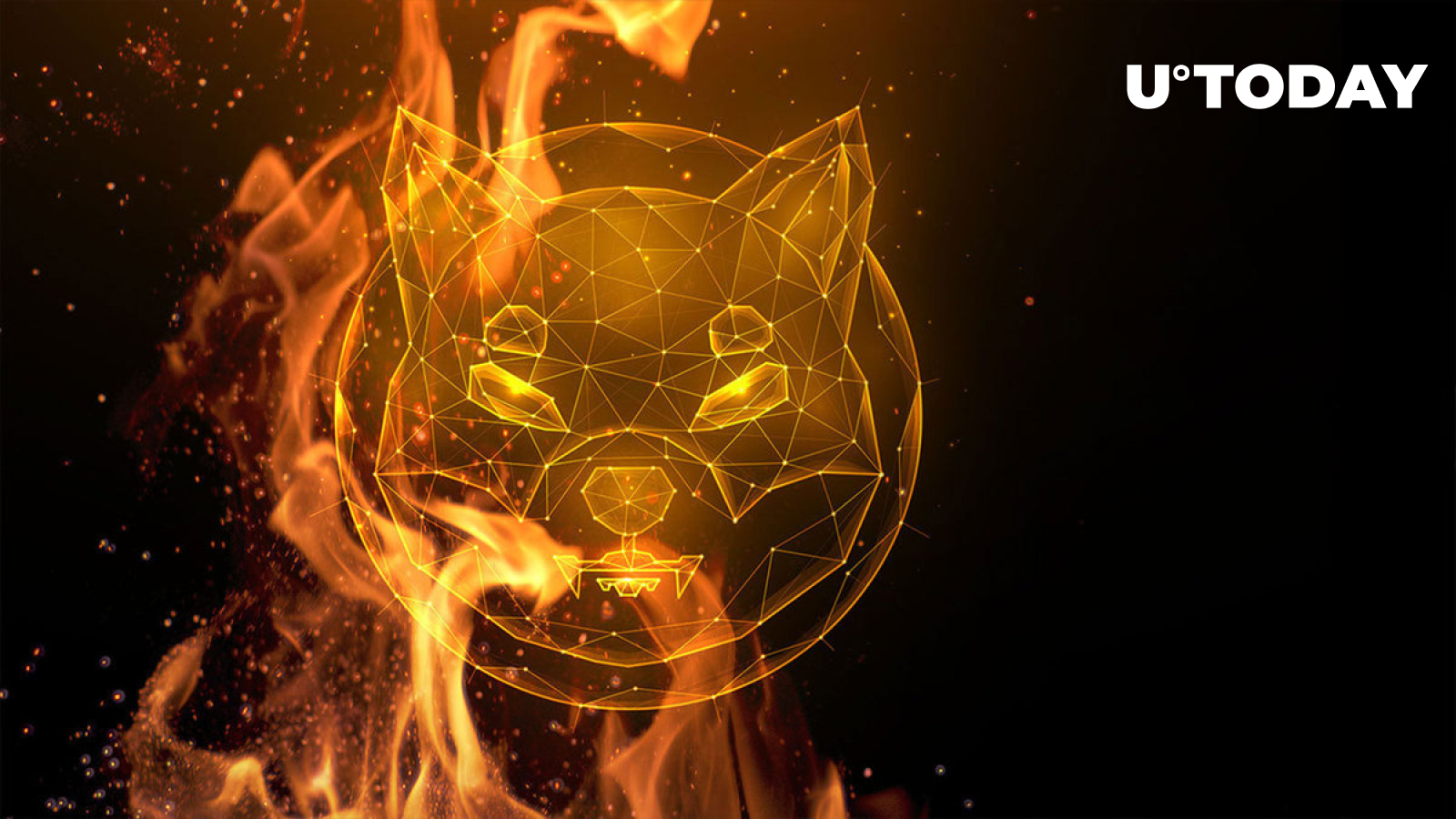 A large number of SHIBs were retired last week; however, this is still not enough to raise the price of the Shiba Inu. Compared to the summer of 2022, this is a tiny fraction of the memes sent weekly to dead end wallets.
Meanwhile, one of the key factors influencing the price of SHIB and the daily/weekly amount of SHIB burnt, the release date of Shibarium, has once again faded into obscurity, as Shytoshi Kusama stated that he could not give an exact release date. .
In addition, according to CoinMarketCap, the price of Shiba Inu fell almost 14% in a week. At press time, the meme coin is trading at $0.00001248.
102.1 million Shiba Inu destroyed
A total of 102,145,155 SHIBs have been taken out of circulation by the SHIB armies in the past seven days, according to an update found on the Shibburn tracker site, which is accumulating transaction burn data on Etherscan.
It took them 28 transactions to achieve this result. This amount in Shiba Inu is only worth $1,294, which is far from a record amount, although it seems large in the equivalent of a meme token.
Total for the last 7 days was 102 145 155 $SHIB tokens burned and 28 transactions. #shibarma

— Shibburn (@shibburn) February 12, 2023
In general, the burn rate is considered one of the signs showing the overall "health" of the cryptocurrency and its ecosystem in the market. Every day for the past two days, the SHIB burn rate has spiked by more than 1000%. On Saturday, the number of burned Shiba Inu jumped from less than 2 million to more than 9 million SHIB tokens, thus showing an increase of 1364%.
Another 1000% increase was shown by the SHIB burn rate on Sunday. However, this metric is now in the red sea because -12.83% (total 37,611,171 SHIB burned in the last 24 hours).
SHIB Lead Developer Negative About Shibarium Release Expectations
As reported by Cryptooshala over the weekend, the lead developer of the Shiba Inu token and the Shibarium Layer-2 protocol, alias Shitoshi Kusama, responded to the SHIB army's concerns about the Shibarium release news, which was "terribly quiet." Kusama replied that it was only "temporary". Shibarium is based on the Ethereum Virtual Machine (EVM).
This correspondence took place in Telegram. However, he later clarified that he could not promise any exact data on which Shibarium would be deployed, as it "does not happen by switch."
Thus, the developer dispelled all the community's expectations that the release will take place on Valentine's Day, which he kind of hinted at earlier, mentioning the delivery of Shibarium in a "heart-shaped box".




Credit : u.today