Blockchain
Abu Dhabi enters Web3 with $2 billion-backed initiative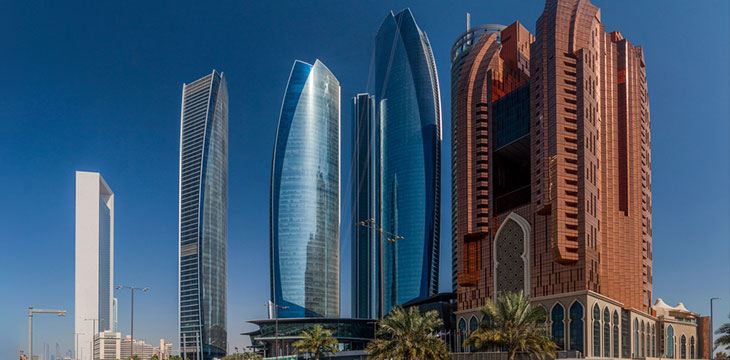 Abu Dhabi has signaled a clear intention to reform its Web3 ecosystem, a move away from dependence on oil and tourism. The latest move is the city's initiative to trigger Web3 development with an intense focus on the Metaverse and blockchain technology.
The Hub71+ Digital Assets project is backed by a $2 billion fund earmarked explicitly for startups working on blockchain projects in the city. The latest initiative will provide a range of services including technical, legal and corporate support to local Web3 startups.
Speaking at the launch of the program, Ahmed Ali Alwan, appointed Deputy Chief Executive Officer of Hub71, the city's tech ecosystem, said the move "represents Abu Dhabi's openness to disruptive businesses that drive transformation and change on a global scale." does."
"Decentralization is the future of the blockchain-based internet, and Web3 startups will play a key role in accelerating this change," Alwan said.
Hub71+ Digital Assets will be located in the Abu Dhabi Global Market (ADGM), a free-trade zone and the financial nerve center of the city. The initiative has also secured a number of strategic partners such as First Abu Dhabi Bank (FAB) for research and innovation and FABRIC, a blockchain infrastructure provider.
"By collaborating with ADGM, FAB and FABRIC, in addition to leading Web3 companies and backers, the startup has the ability to securely fundraise, develop and deploy innovations while operating within the largest regulated jurisdiction of virtual assets in MENA (CENTRAL) There will be an opportunity to commercialize. East and North Africa) region," Alwan said.
Another goal of the Digital Asset Initiative is to attract global blockchain firms, especially startups with a market valuation of over $1 billion. With this initiative, Abu Dhabi has narrowed its gap with Dubai in terms of digital asset development within the UAE.
UAE is miles ahead of its neighbors
Among Gulf countries, the UAE is head and shoulders above the rest in the digital currency space, driven by a flurry of growth. Governments have taken a proactive approach to blockchain adoption, with huge strides being made in the metaverse and non-fungible tokens (NFTs).
At the World Economic Forum (WEF) in Davos, Switzerland, the emirate's Minister of State for Foreign Trade, Thani Al-Zayoudi, said the country is moving forward with a strong framework for digital currency regulation.
Dubai, an emirate in the country, seized the initiative by creating a regulatory agency and a novel licensing regime to govern operators in the digital asset space. The city also revealed its Metaverse strategy, hoping to create over 40,000 jobs in the virtual world before 2030.
See: Web3 and BSV Blockchain
width = "560" height = "315" frameborder = "0" allowedScreen = "allowedFullScreen">
New to bitcoin? Check out CoinGeek's Bitcoin for Beginners section, the ultimate resource guide for learning more about bitcoin – as originally envisioned by Satoshi Nakamoto – and blockchain.