Cryptocurrency
As Crypto Categories Reshuffle, Will LayerZero Start the Next Crypto Boom?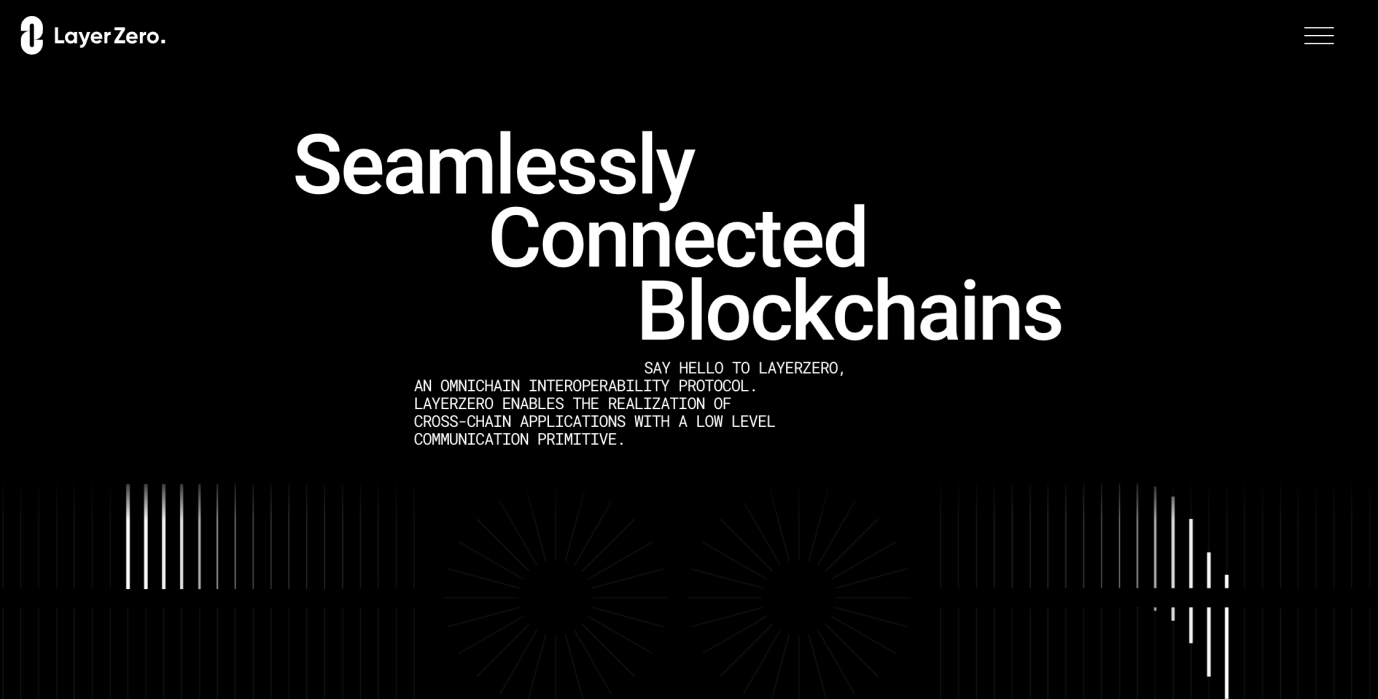 The crypto market has been exceptionally active lately, with Bitcoin and Ethereum leading the way and altcoins following suit. In particular, LSD tokens even recorded a 24-hour increase of 120%. In addition, as DeFi becomes active again, Radiant Capital, an omnichannel lending project, has attracted the attention of many users.
Meanwhile, there are rumors that Arbitrum deployed by Radiant Capital will start issuing coins soon. As a result, many users prefer to interact directly with Radiant in order to get a double win. In addition to Arbitrum, Radiant is backed by LayerZero, the #1 cross-chain project. Now that crypto categories have begun to shuffle, let's talk about LayerZero.
LayerZero has raised nearly $200 million in two funding rounds in September 2021 and March 2022. The first Series A funding was led by Binance Labs and Multicoin, while the second Series A+ funding attracted FTX, SBF, Sequoia Capital, a16z, Uniswap, and Coinbase. which demonstrates the widespread acceptance it has received among crypto institutions.
Simply put, LayerZero has three components: endpoints, oracles, and relays. In particular, the endpoint is divided into communicators, validators, networks, and libraries. When cross-network transactions occur, relevant information will be transmitted between endpoints through oracles and relays. Retail investors can take advantage of more opportunities within the LayerZero ecosystem.
Sintra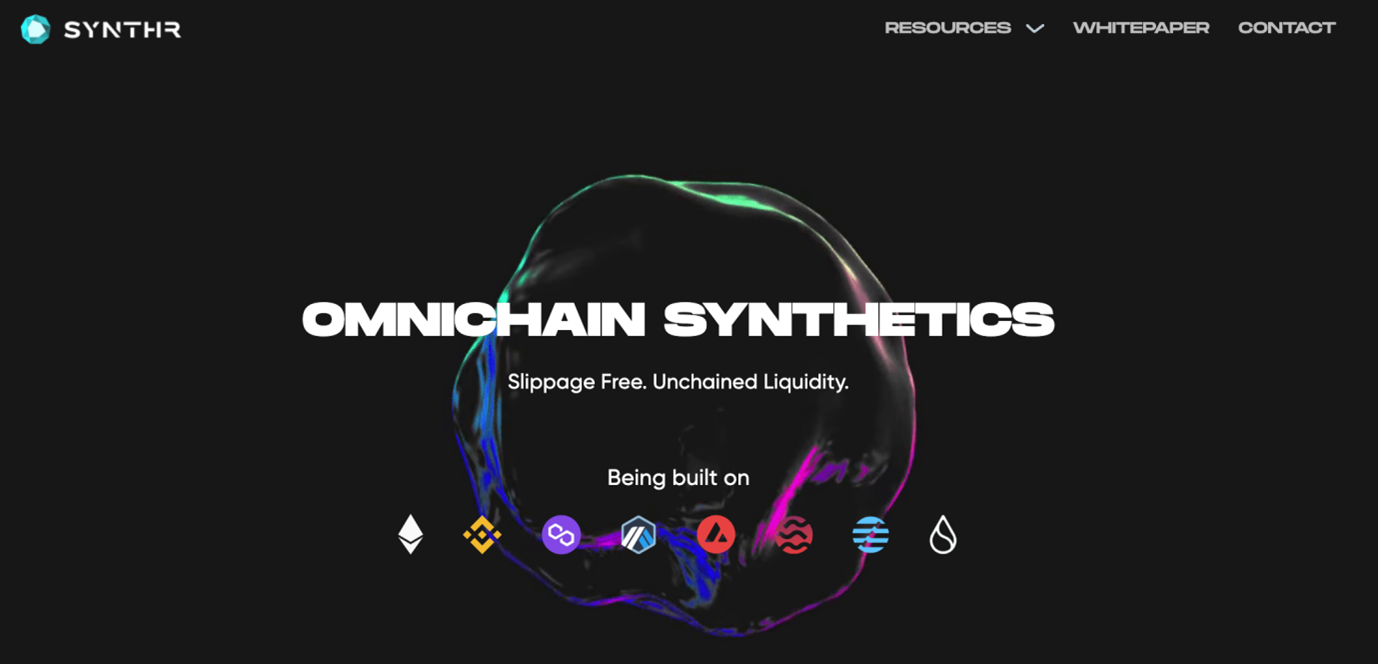 Synthr is a synthetic asset internet protocol based on the design of LayerZero. With the help of the project, users can freely trade assets in the Synthr ecosystems, as well as create and sell synthetic assets on the network. According to public information, Synthr is currently being deployed and built on chains including Ethereum, Aptos, Sui Network, and Sei Network, but overall the project remains in its infancy.
Star Gates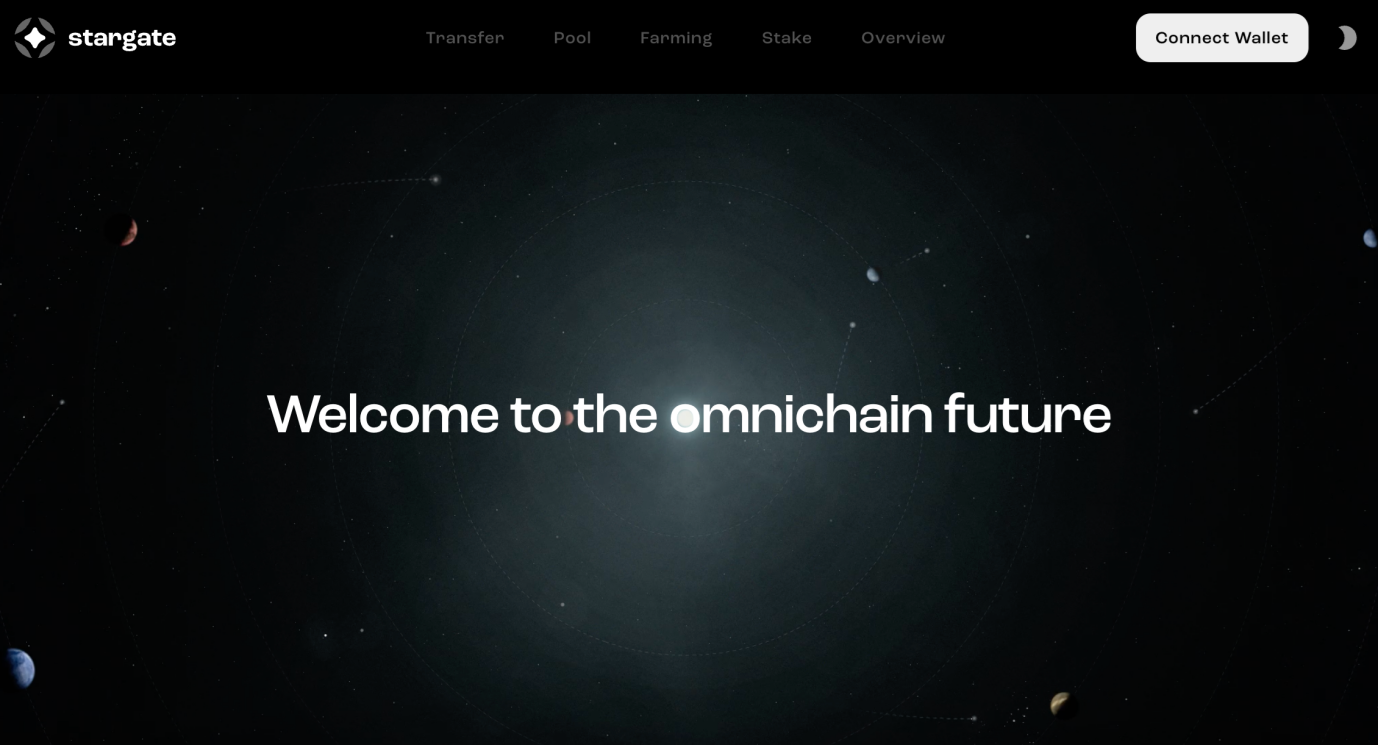 Stargate, the cross-network liquidity protocol, is commonly known as the cross-network version of CRV. The project now allows users to transfer cryptocurrencies across chains including Ethereum, BNB Chain, Avalanche, Polygon, Arbitrum, Optimism, and Fantom. Moreover, upon closer inspection, we noticed that Stargate's ambitions go beyond serving retail users: they also aim to become an asset transfer service provider between networks for corporations.
hashflow
After Binance Launchpad, the price of Hashflow is not particularly impressive. However, as the market recovered, it also recorded decent growth. As a cross-chain decentralized exchange with zero slippage and MEV protection, Hashflow is now available on six chains including Ethereum, BNB Chain, Avalanche, Polygon, Arbitrum, and Optimism.
shining capital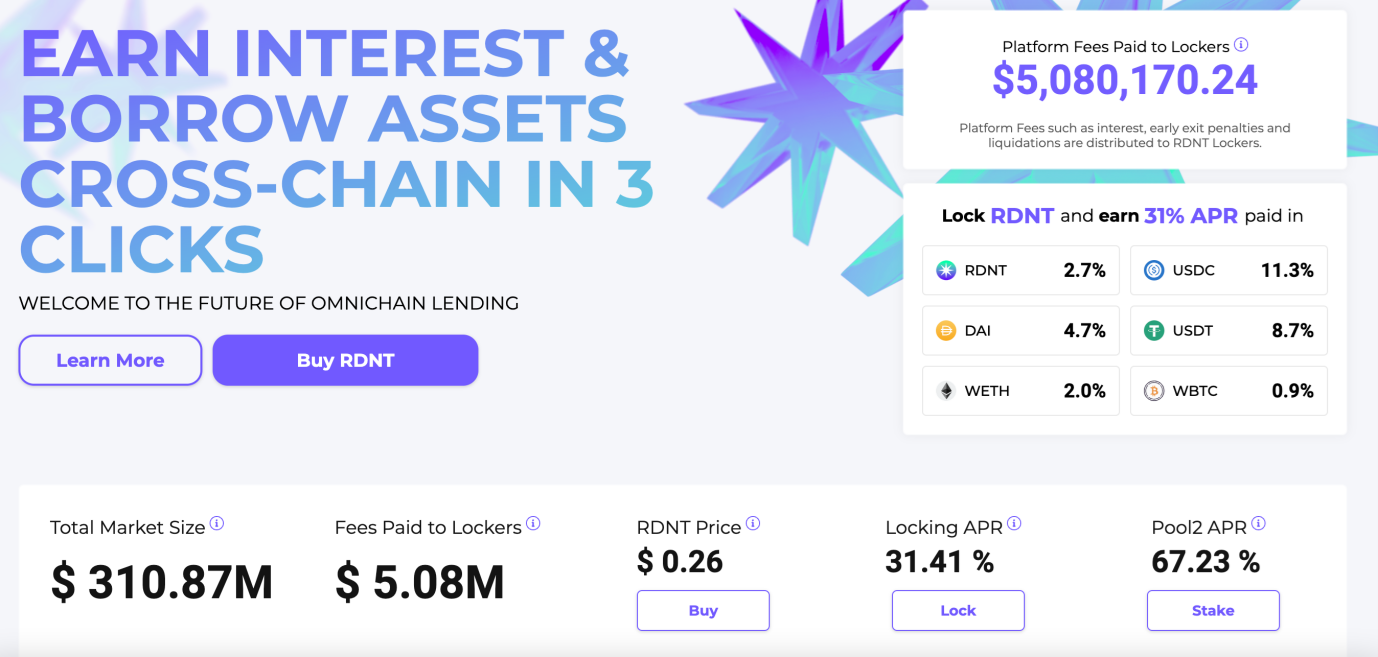 Recently, RDNT, the native token of Radiant Capital, has skyrocketed to become a popular DeFi project. Based on LayerZero/Stargate, Radiant is a multi-chain lending project deployed on the Arbitrum network. Radiant now supports collateralized lending for six cryptocurrencies, respectively RDNT, USDC, DAI, USDT, ETH and WBTC.
SushiXSwap
SushiXSwap is a cross-chain decentralized trading platform launched by SushiSwap, but unlike Hashflow, the project fully utilizes AMM in cross-chain transactions and now supports seven chains i.e. Ethereum, BNB Chain, Avalanche, Polygon, Arbitrum, Optimism and Fantom.
In addition to the ones we mentioned, there are many more interesting projects, such as InterSwap, a fully composable native AMM internetwork protocol, Cashmere Labs, an omnichannel interoperable MEV-resistant DEX aggregator, and many others. As the cryptocurrency market shifts from Web2 to Web3, things will become more open and inclusive, and the LayerZero modular structure and omnichain model will definitely open up more opportunities for Web3 to evolve.
Speaking of which, we must mention CoinEx, the first exchange to launch an AMM service. As a long-established exchange that has been in business for over five years, CoinEx always puts users first. In 2022, the platform introduced new products including Swap and CoinEx Dock to provide more diversified financial services and help users find more innovation and opportunities in the cryptocurrency market. In addition, through rigorous internal audits, CoinEx offers over 600 premium cryptocurrencies and over 1,000 trading pairs to over 4 million users in over 200 countries and regions around the world, meeting the demand of most users.
By helping existing crypto investors, CoinEx also aims to break free from traditional financial shackles and make crypto trading easier. The exchange hopes to impress users from all over the world with the innovation and development of cryptography as the main gateway to the crypto world. We are all witnessing great changes not seen in a century, and only by seizing opportunities can we build a brighter future.
Disclaimer: This article does not provide investment advice and all data mentioned here is for reference only. You should not rely on the information provided herein in making any investment decisions and you will be solely responsible for your own investment decisions.


Credit : www.newsbtc.com