Cryptocurrency
Bitcoin Blasts Past $26,500, Gearing Up For Another Bullish Weekend
The price of bitcoin has risen above $26,000 again, reacting to an extremely bullish macro environment. If the rally continues and a break above the current key resistance on the daily chart is confirmed, Bitcoin price could see a bullish weekend ahead.
The macro environment has changed radically over the last week. First of all, the US Federal Reserve (Fed) turned the money printer back on to save US banks. The Fed added a whopping $300 billion to its asset portfolio last week, offsetting quantitative tightening (QT).
This amount is a record. The only time the Fed added a large amount was shortly after the March 2020 COVID-induced crash ($500 billion). In addition, bond yields fell more than 25%. The consumer price index (CPI) also fell to 6.0% year on year, in line with expectations.
Due to these developments, expected interest rates and rates of increase over the past week have changed radically, from further tightening and "higher and longer" to inevitable easing.
German journalist and writer Holger Zschepitz today also drew attention to the fact that quantitative easing (QE) is happening around the world and is driving stock markets (and therefore bitcoin) higher:
It's liquidity, fool! This chart shows why stocks rise in the midst of a banking crisis. Central banks are again pumping billions of liquidity into the market. The total balance of the top three CenBanks is growing again.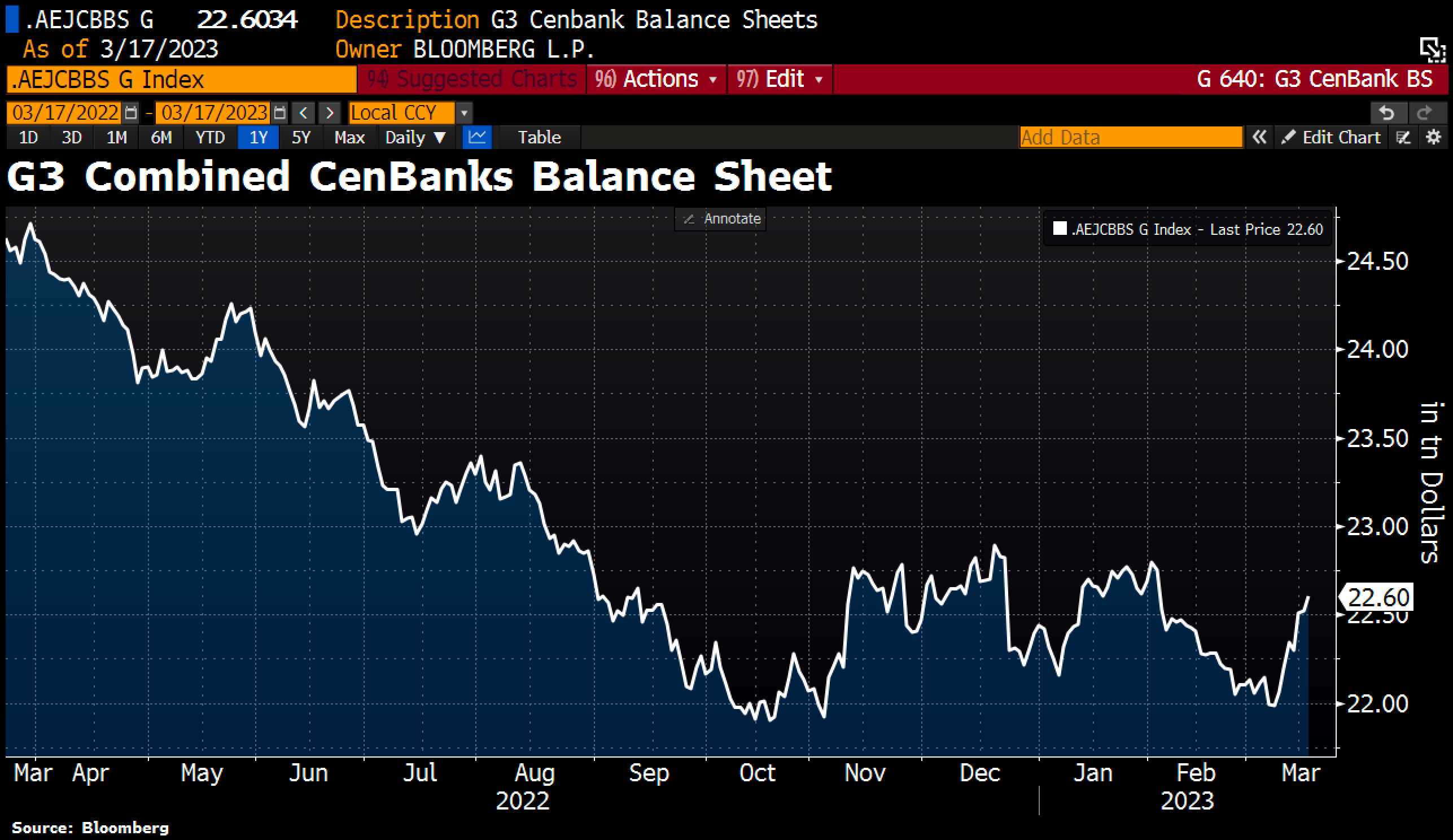 Bitcoin price ahead of major rally?
Analyst Martinez shared the chart below and stated, "If this bullish megaphone is the driving pattern for BTC price action, we could be witnessing another bullish weekend!"
Eight Global founder and analyst Mikael van de Poppe calls Bitcoin's current move "excellent" as the price has broken through a key resistance area at $25,000 and is attacking yearly highs. He added:
On the lower timeframes, I'm looking to see if $25.9K can hold its own today as support. If not, then there may be a severe correction. If we can, $28-30K will be next -> potential short positions.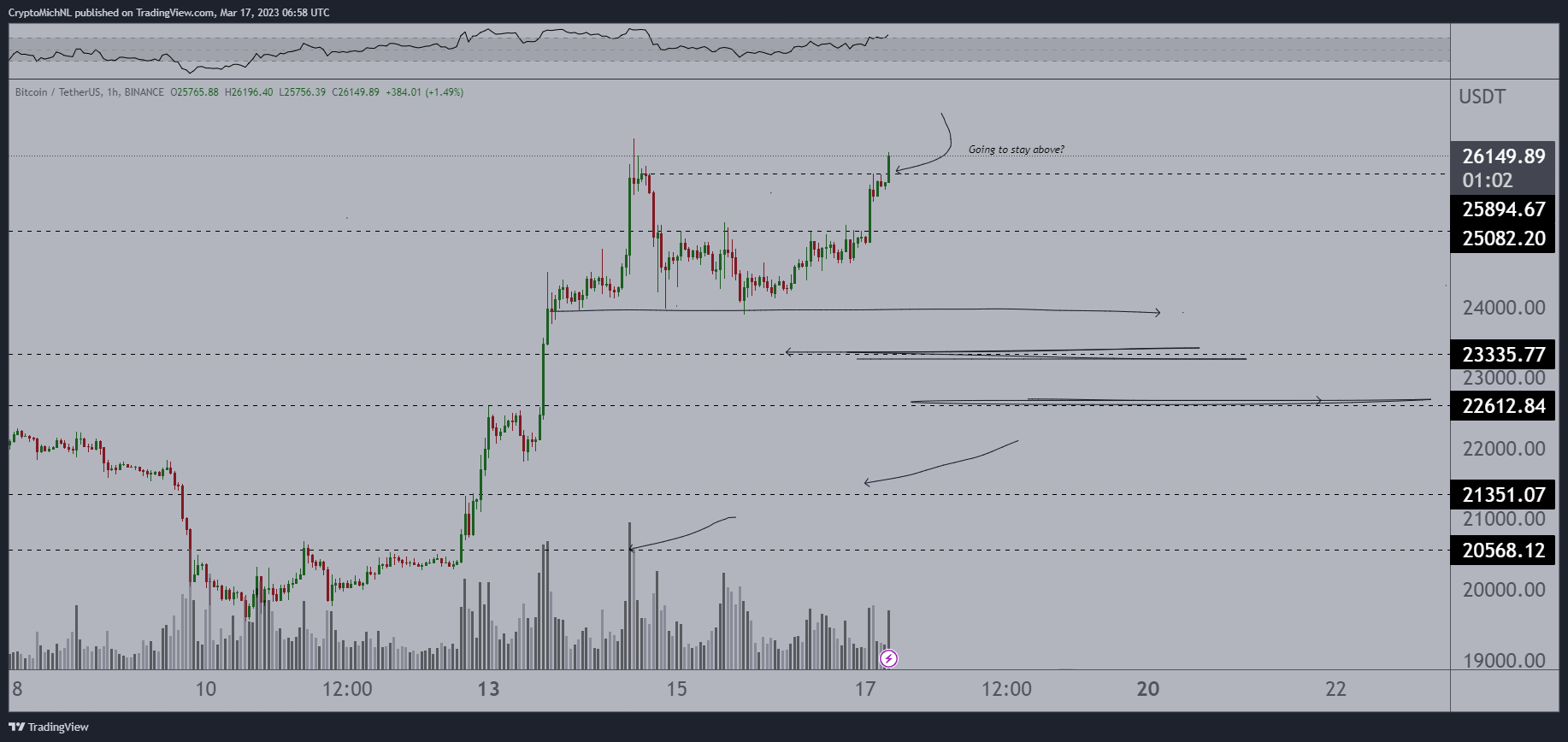 Renowned analyst Bob Lucas also expects movement towards $28,000. "It looks like $BTC is breaking the upper resistance in the $25,000 range early in the cycle. Looks like the next move will be $28-$32k once it's cleared."
Referring to the chart below, an "exitpump" analyst discusses that Bitcoin managed to make an impulsive breakout after several high-volume attempts. In addition, the criminal buying delta is much larger this time around, as short positions have been liquidated and only long positions are now liquidated. "We want limit buyers to chase price," the analyst added.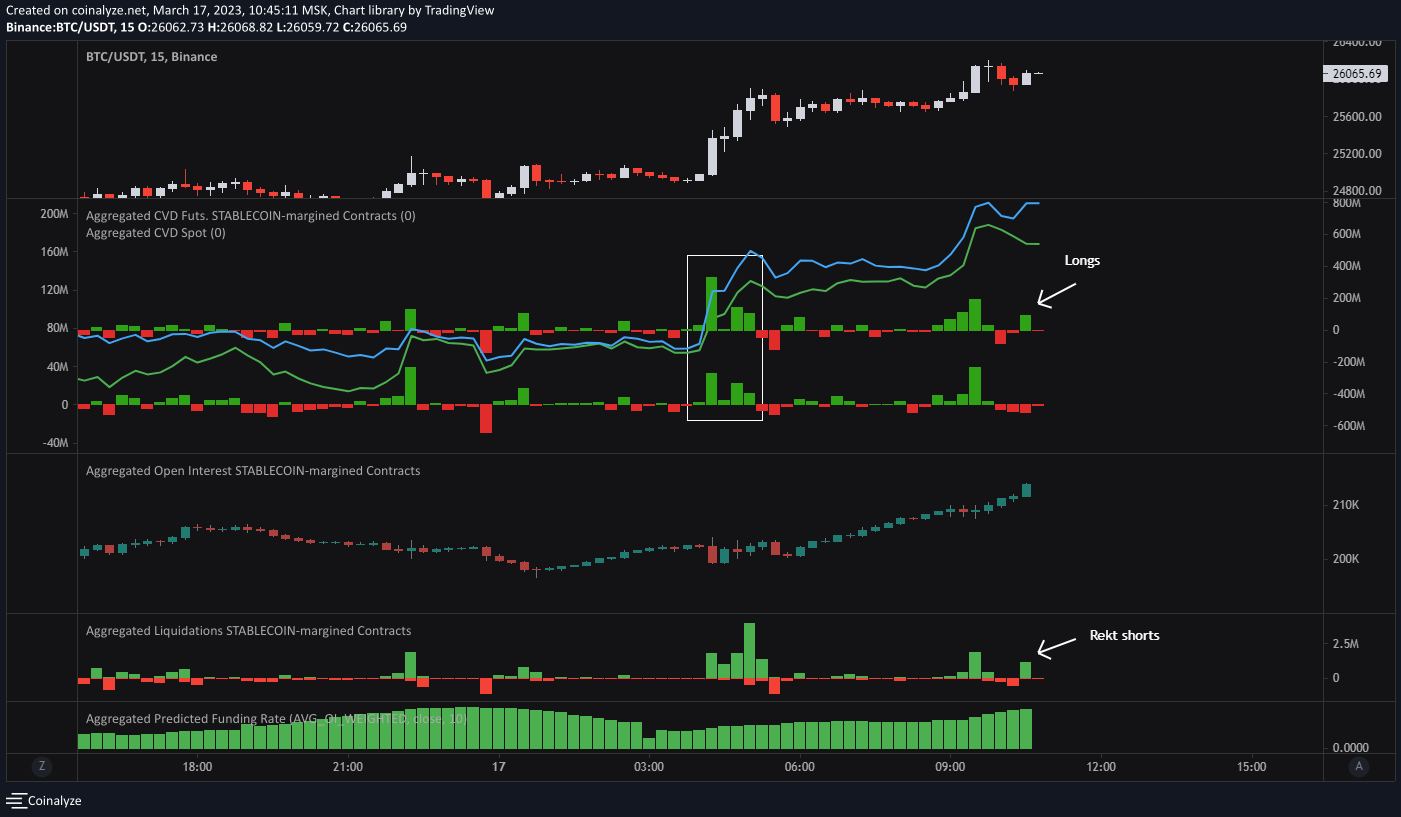 However, warning voices are also heard, warning of yet another setback. According to Greeks.Live, 46,000 BTC options with a put-call ratio of 1.11, a maximum pain point of $23,000 and a par value of $1.18 billion are expiring.
Meanwhile, analysts at The Kobeissi Letter explain that "nothing fits". Among other things, they claim that technology stocks are rising as if a recession has been avoided. Oil prices are falling as if we are in a recession. Regional banks collapsed as if the banking system had collapsed. Big banks are growing, as if everything is in order with the banking system.
"We are at an important pivot point across the board, especially with regard to the Fed's policy under consideration. The next few weeks will be important," analysts say. concluded.
At press time, the price of bitcoin was $26,447 and (soon) topped $26,500 for the first time in over 9 months.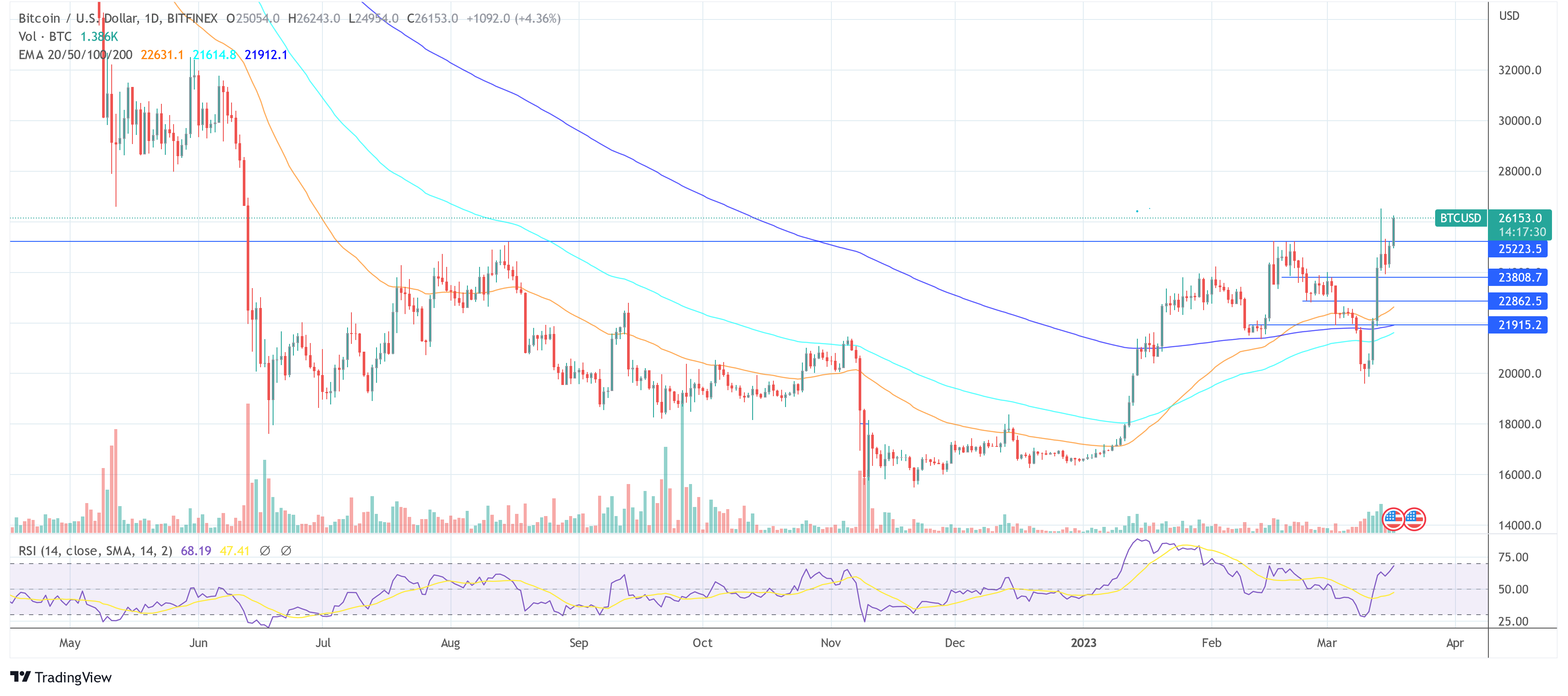 Featured image from iStock, chart from TradingView.com




Credit : www.newsbtc.com