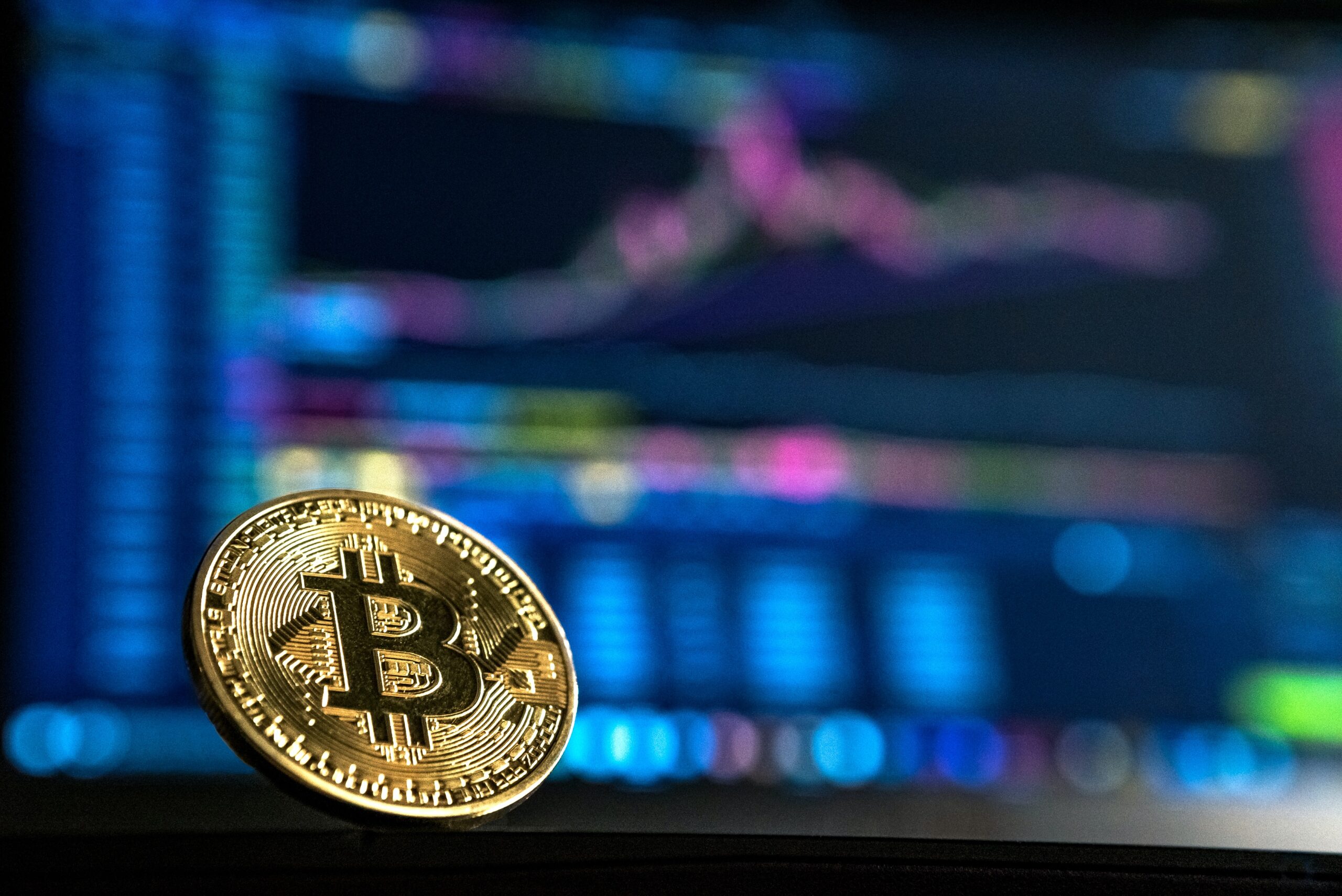 The data shows that bitcoin's social dominance has reached high levels recently as interest in altcoins among investors has waned lately.
Bitcoin social dominance is now at its highest level since September 2022
According to network analytics company Saint, recently attention has returned to BTC. "Social dominance" is a metric that tells us how much of the discussion taking place on social media is currently associated with a particular cryptocurrency (in this case, bitcoin).
A relevant metric here is "social volume," which measures the total number of social media text documents that contain at least one mention of a given asset. The text documents here include various social media related elements such as tweets, forum posts, Reddit threads, telegram chats, etc.
The key feature of the metric is that it counts any text document only once, no matter how many times it may contain the keyword (and obviously there must be at least one mention for it to be counted at all). For example, if a long forum post contains "BTC" 10 times, the post still contributes only 1 unit to the total asset.
Social dominance works by comparing that social volume of BTC (or any other asset) to the combined social volume of the top 100 coins by market cap.
Naturally, whenever this figure is high, it means that Bitcoin offsets a high percentage of the total cryptocurrency-related discussions that take place on the Internet. This trend suggests that interest in the original cryptocurrency is currently high.
Now here is a chart showing the trend of BTC social dominance over the past few months: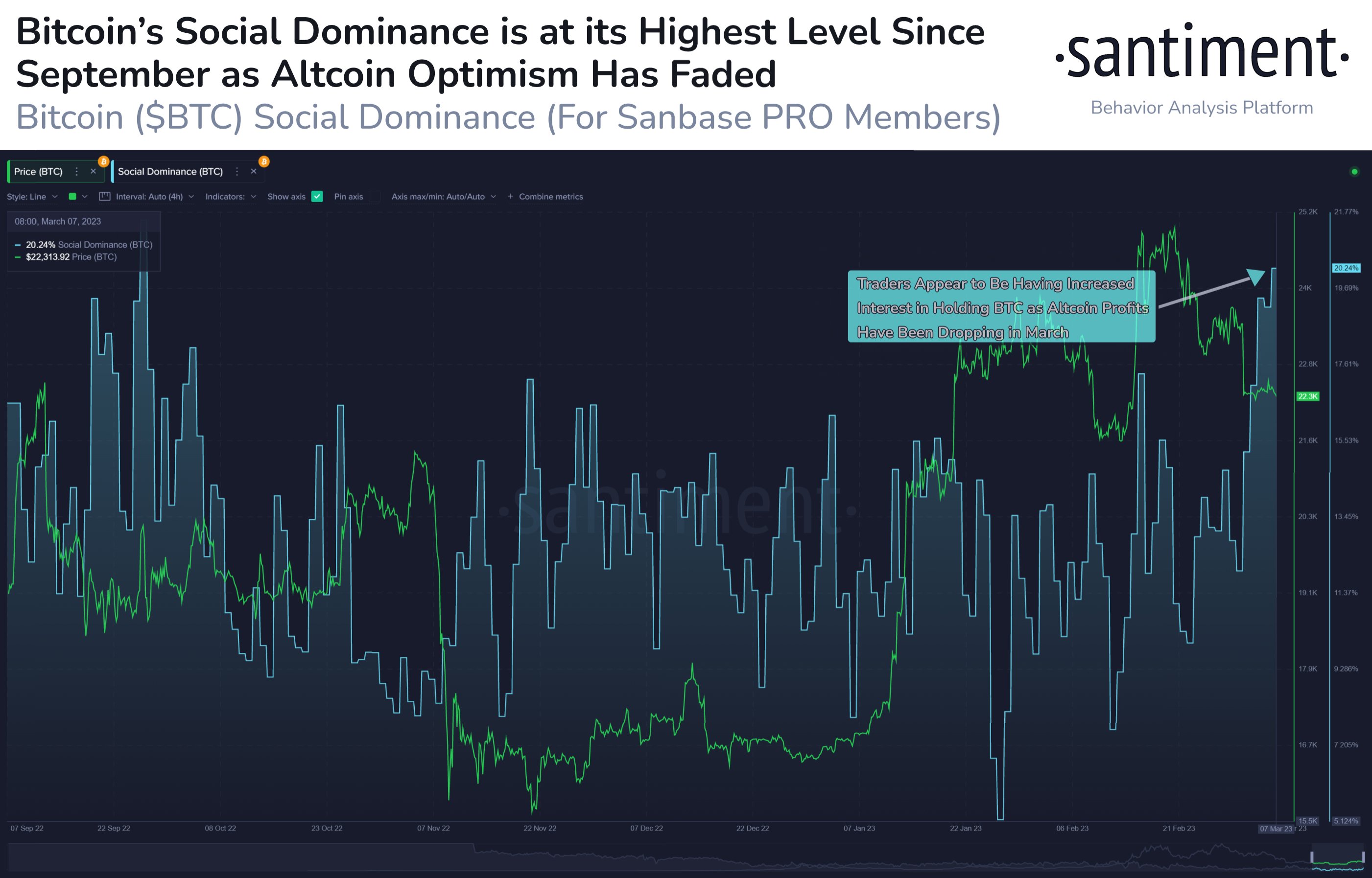 The value of the metric seems to have been quite elevated in recent days | Source: Santiment on Twitter
As shown in the chart above, the social dominance of Bitcoin has increased dramatically in recent times as the prices of most altcoins have declined. BTC itself has so far taken a beating in March, but its losses were still smaller than many other assets in the sector.
The current value of the indicator is the highest since September last year. This high social dominance of cryptocurrencies suggests that BTC has been gaining much of the attention of investors lately.
The higher strength of Bitcoin compared to altcoins also means that investors may have been ditching altcoins over the past few weeks and buying BTC instead.
"Bitcoin's higher social dominance has historically triggered a market recovery," notes Sentiment. If this past pattern continues now, then the current strength of BTC could be headed towards a sustainable recovery in the coming days.
Bitcoin Price
At the time of writing, Bitcoin is trading around $22,000, down 7% from the last week.
Looks like BTC has continued to be flat recently | Source: BTCUSD on TradingView
Featured image by André François Mackenzie on Unsplash.com, charts from TradingView.com, Santiment.net




Credit : www.newsbtc.com