Cryptocurrency
Bitget (BGB) Soars 83% As Top 100 Cryptos Hemorrhage – Here's Why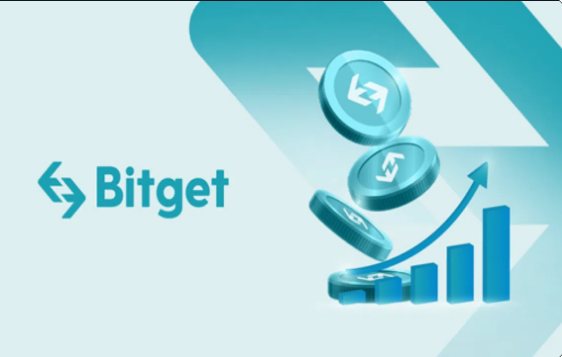 A number of cryptocurrencies and trading platforms, despite the fact that 2022 was undoubtedly a bear market, have excellently demonstrated that the performance of exchange tokens is closely related to the capabilities of the platforms they embody.
While most cryptocurrencies have had a bad year, one lesser-known cryptocurrency, Bitget (BGB), has emerged unscathed from the chaos caused by the recent crash of several major cryptocurrency exchanges.
As the whales of the bitcoin options market go bullish and the overall market volatility persists, the demand for crypto derivatives as a means of reducing risk and generating stable profits is at an all-time high.
According to a survey conducted by the Boston Consulting Group, Bitget became one of the top three cryptocurrency exchanges in terms of derivatives trading volume in 2022, with total trading volume increasing by more than 300%.
Bitget (BGB) dominates the top 100 coins
At the time of writing, BGB is trading at $0.4042, marking an impressive 83.2% gain over the past seven days as the top 100 cryptocurrencies listed on Coingecko mostly lost double digits and were dyed red over the same period of time.

Bitget is the world's largest platform for trading copies of cryptocurrencies. Its BGB utility token is ranked 83rd on Coingecko, while on CoinMarketCap, the token is far behind to 211th. CoinMarketCap has BGB over the past week, growth was just over 78%.
Crypto futures volume has been growing faster than the spot market since the second half of last year. According to CryptoCompare, derivatives trading volume increased 76% month-over-month to $2.04 trillion in January 2023, the biggest percentage increase since 2021, and currently accounts for 70% of the entire crypto market.

bgb all in green
BGB was the only exchange token that remained green in the first two months of 2023. The cryptocurrency posted a record 136% year-over-year gain, with value increasing in March and October 2022 before hitting its all-time high of $0.39. February 12 this year.
Based on data from Coingecko, BNB reported a steady increase in numbers, ranging from a one-day period to a yearly period. BNB is up 100% in the past 30 days, with the rate more than doubling to 260% on a yearly basis.

BGB has many applications on the Bitget exchange. BGB can also be used as proof of the rights and interests of users of different levels, as well as a social token for interaction between fans and copy sellers.
Crypto total market cap at $982 billion on the daily chart | Chart: TradingView.com
Source: CoinMarketCap
Major crypto partnerships
Meanwhile Bitget announced on Monday, he will list the BLUR token in his NFT spot market area. BLUR, Blur's network governance token, was scheduled to debut on the Bitget platform on Valentine's Day.
On February 13, Bitget also announced its agreement with fintech company Capitual to join Brazil's central bank digital currency project.
Capitual is one of the most important partners of the Brazilian central bank, assisting this institution in the development of the CBDC.
– Featured Image by BeInCrypto


Credit : www.newsbtc.com