Blockchain
China Telecom & Conflux Network T | blog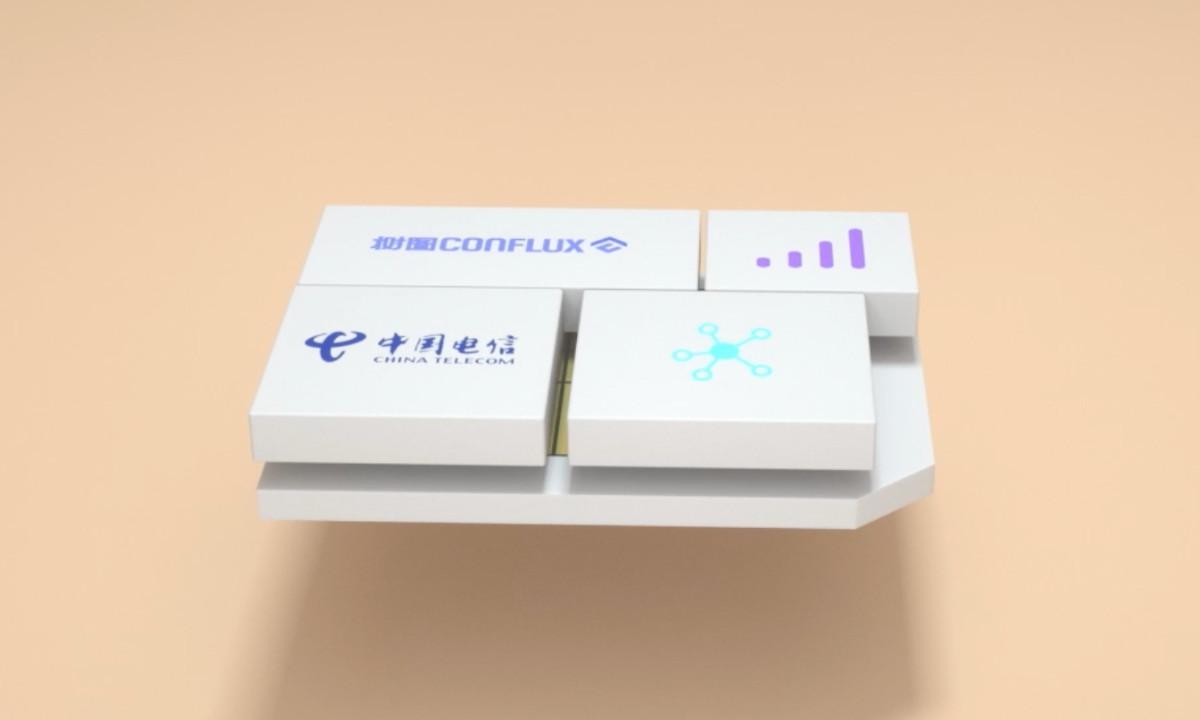 Toronto, Canada, February 15, 2023, Chainwire
Today China Telecom and Conflux Network announced a partnership to bring Blockchain SIM cards (BSIMs) to market. The entry-level Web3 product will be the largest blockchain hardware product the world has ever seen, covering the largest number of users and applications. China Telecom will launch the first BSIM pilot program in Hong Kong later this year. This will be followed by pilots in key mainland China locations such as Shanghai.
BSIM will dramatically lower the barrier of entry to Web3 for China Telecom's 390+ million mobile phone customers, while making transactions faster and more secure. The goal is to make mobile phones more secure, by making the personal digital assets of telecom users more secure.
The BSIM card integrates Conflux's tree-graph, dual proof of stake and proof of work technology, enabling the highest system performance for any blockchain in the world. It utilizes the hardware security benefits of the SIM card to protect users' private keys, providing a secure and convenient Web3 login solution.
The BSIM card is no different from the traditional SIM in appearance, but the storage space is 10-20 times larger than that of the traditional SIM card, and the computing power is increased tenfold. Users who switch to BSIM cards will be able to securely store digital assets, easily transfer their digital assets and display their assets across a variety of applications.
The BSIM card shall manage and store the user's public and private keys in the card, and shall perform the digital signature in such a way that the private key does not leave the card. The BSIM card may also allow encrypted storage, key retrieval, and other functions. In order to ensure the security of personal digital assets, the built-in Bluetooth module will be responsible for the signing and transfer of assets. This reduces the risk of the user's mobile phone being attacked by viruses and other malicious software.
In the traditional world user identifiers, such as mobile phone numbers, can be tied to their Decentralized Identifiers (DIDs). This will allow for better integration and interaction between virtual and real world information. BSIM cards can also be linked with smart contract-based abstract accounts, enabling blockchain applications to securely and efficiently access users' crypto and traditional world information. Linking DIDs to cell phone numbers could also address some of the regulatory concerns stemming from the anonymity of blockchain technology.
The initial agreement between Conflux Networks and China Telecom was signed in 2022 and is the culmination of a strategic year-long engagement with the goal of building hardware products at the gateway to the metaverse of the prototype world.
The research and development phase of the BSIM card is now complete, and it has been successfully connected to the main network of Conflux in a test environment. This prototype has the function of storing and sending digital assets. Conflux and China Telecom will now focus on enriching the ecological applications of BSIM cards, with an emphasis on games, payments and other fields.
"The BSIM card significantly improves the user experience and lowers the barriers of entry for users into the Web3 and Metaverse worlds," said Dr. Ming Wu, CTO of Conflux Networks. Conflux is committed to taking its ecosystem to the next level. Permitting is important. Cooperating with a strong partner like China Telecom and starting it from Hong Kong will allow us to enter the market in China and globally in the near future. Big Data and Artificial Intelligence Research Institute, China Academy of Telecommunication Research "Blockchain-based digital identity lies at the core of the future Web3.0, while blockchain-based digital assets are an important catalyst for it," said Dr. Liang Wei, Deputy Director of . Metaverse. The BSIM card is positioned as the entry infrastructure of the Metaverse, providing differentiated functions such as telecom hardware security, intelligent digital wallet, as well as DID value-added services. The partnership with Conflux will accelerate the process of connecting Web2.0 and Web3.0 users in this most imaginable space."
About Conflux Network
Conflux is a permissionless Layer 1 blockchain that connects decentralized economies across borders and protocols. Recently migrated to hybrid PoW/PoS consensus, Conflux provides a fast, secure and scalable blockchain environment with zero congestion, low fees and improved network security.
As the only regulatory-compliant public blockchain in China, Conflux offers a unique advantage for projects to build and scale in Asia. In this area, Conflux has collaborated with global brands and government entities on blockchain and metaverse initiatives, including the city of Shanghai, McDonald's China, and Oreo.
To learn more about Conflux, visit Confluxnetwork.org or visit China Telecom at http://www.chinatelecom.com.cn/
Dr. Ming Wu, CTO of Conflux Network, and Dr. Liang Wei, Deputy Director of the Big Data and Artificial Intelligence Research Institute, China Academy of Telecommunication Research, are available for interviews.
Contact Melissa
[email protected]