Cryptocurrency
Conflux (CFX): This Chinese Crypto Rises In Power, Blasts Off With 547% Rally Today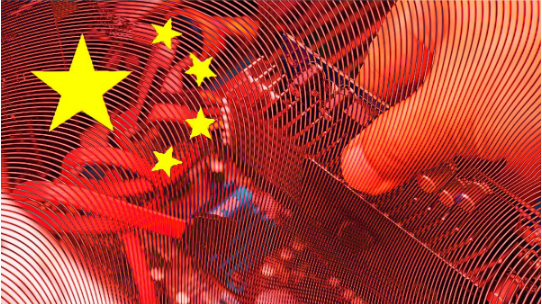 While China is showing signs of becoming more receptive to cryptocurrency trading, Conflux (CFX) is also quickly becoming one of the crypto assets that are predicted to rise in value dramatically in 2023.
By June 1, 2023 Hong Kong According to reports, it is expected that buying, selling and trading cryptocurrencies will become legal for all its citizens. This revelation sent the Chinese currency soaring and the so-called "China narrative" has gained momentum over the past few days.
This year, Confluence Network (CFX) surpassed other leading cryptocurrencies of the market. Data for Tuesday from coin market tracker Coingecko shows that the price of the coin is up an astounding 547% from the previous week.
Conflux: Blockchain project backed by China
Conflux Network is a public, permissionless layer 1 blockchain protocol that aims to provide high throughput, low transaction fees, and secure and reliable transactions. It aims to address the scalability limitations of traditional blockchain networks by using a new Tree-Graph methodology that enables parallel processing of transactions.
Conflux is the only publicly available and compliant blockchain in China. It uses a method that combines proof-of-work and proof-of-stake.
Researchers from Tsinghua University, Peking University, and Shanghai Jiao Tong University, among others, developed the Conflux network. Dr. Andrew Yao, Turing Award winner, is the Chief Scientist at Conflux.

CFX boosted its full-year earnings after news of a deal with China Telecom sent stocks skyrocketing. The token is up 500% since Feb 15, hitting a daily high of $0.325 on Feb 20.
CFX is traded on $0.3373 at the time of writing, up 56.4% in the last 24 hours. The market capitalization of the coin is $707.5 million. At the time of writing, the project was ranked 77th out of the top 100 cryptocurrencies.

Strong CFX fundamentals
The partnership between Conflux and China Telecom will focus on the production of SIM cards with blockchain technology. The company said that Blockchain SIMs, or BSIMs, will be "the largest blockchain hardware product ever seen in the world."
The rise in the price of CFX this year was largely driven by strong fundamentals. The price of CFX soared over 90% on January 26, two days after the company joined Chinese social media platform Little Red Book to offer NFT services.
DOT total market cap at $8.6 billion on the daily chart | Chart: TradingView.com
Google searches are skyrocketing
The high-profile deals also boosted Conflux Network-related searches, indicating growing retail interest. For example, the Google Trend global score for the keyword "Conflux network" reached 93 and 100 from Jan 22 to Feb 28 and Feb 12 to Feb 18, respectively.
Meanwhile, aside from Hong Kong's plans for cryptocurrencies, analysts have noticed that significant liquidity injections from the People's Bank of China (PBOC) are correlated with a jump in the cryptocurrency's market value.
– Featured image from The Block


Credit : www.newsbtc.com