Cryptocurrency
Crypto Investors Brace For CPI Report On Valentine's Day – Will The Figures Be In Their Favor?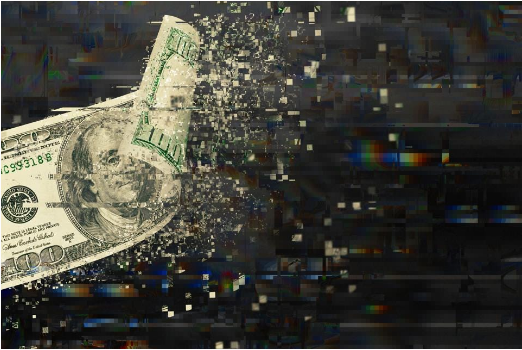 The cryptocurrency market rally last month was driven in part by optimistic investor sentiment in the financial market as a whole.
Cryptocurrency is not the only market that has risen, stocks have also survived the rise of major indices. showing profit. However, the economic problems seem to have spread since the beginning of February.
In Europe, shares traded low over the past few days, as news of zero growth in the UK caused pessimism in the market.
In Asia, stocks tumbled on Monday after a second weekly decline as investors worried about the likelihood of further tightening by the US central bank and its impact on cryptocurrencies and the US economy.
Meanwhile, the Bureau of Labor Statistics is due to release its CPI report on Tuesday, February 14 at 8:30 am ET.
According to economists polled by Dow Jones, headline inflation will rise by 0.4% m/m and 6.2% y/y.
Image: Crypto News
About CPI numbers and their impact on cryptocurrency
The Consumer Price Index report, which analyzes changes in the prices of goods and services, can affect the cryptocurrency market in several ways.
First, a higher-than-expected CPI could force investors to look for other investments, such as cryptocurrencies, that are not pegged to fiat currencies or central banks.
Secondly, a CPI value that turns out to be lower than predicted may have the opposite effect, leading to a decrease in interest in cryptocurrencies.
However, it is worth noting that the CPI report is just one of several events that could affect the bitcoin market.
Market sentiment, regulatory changes, and general economic trends can influence the price of cryptocurrencies.
Monthly CPI is expected to rise last month
The past month could be a great time for both equities and alternative investments like cryptocurrencies, but macroeconomic data show a very different picture.
Economists expect that the monthly consumer price index in the US could rise from 0.1% in December last year to 0.5% in January.
This, however, is very contrary to the annual consumer price index, which expected will drop to 6.2% from December's 6.5% y/y.
This expected increase in monthly CPI numbers is a sign that economists are pessimistic about short- and medium-term improvements in the economy.
This pessimism is somewhat reflected in the recent market movement of major cryptocurrencies such as bitcoin And Ethereum.
US Federal Reserve Governor Michelle Bowman also recently said the Fed is still take a closer look increases more as inflation is still above the 2% target.
With such an aggressive policy, along with low consumer spending, marked by below According to the Producer Price Index (PPI), investors may be pessimistic about the same market rally that began in January.
What can the cryptocurrency market expect?
Strong volatility could emerge in the broader financial market if the m/m CPI data is as expected or lower. Overall, this week will be very important for both stocks and cryptocurrencies as these two markets highly correlated together.
Given the current market pain that the cryptocurrency is experiencing, we may see lower lows as the poor performance of Bitcoin and Ethereum dampen investor confidence.
Crypto total market cap at $958 billion on the daily chart | Chart: TradingView.com
As the market waits impatiently, investors can only hope that macroeconomic indicators improve in the coming weeks.
However, recent News shows that there is a possibility that a mild recession could occur, with some analysts expecting a short and shallow recession.
While this may be good news for the cryptocurrency, it cannot offset the short-to-medium-term effects of deteriorating macroeconomic performance.
Investors and traders should also expect more losses as the market remains downbeat.
However, anything can happen while they wait for the results of the CPI report.
– Featured Image by Forbes


Credit : www.newsbtc.com