Cryptocurrency
Dogecoin At A Vital Price Level, Is There A Chance It May Rally?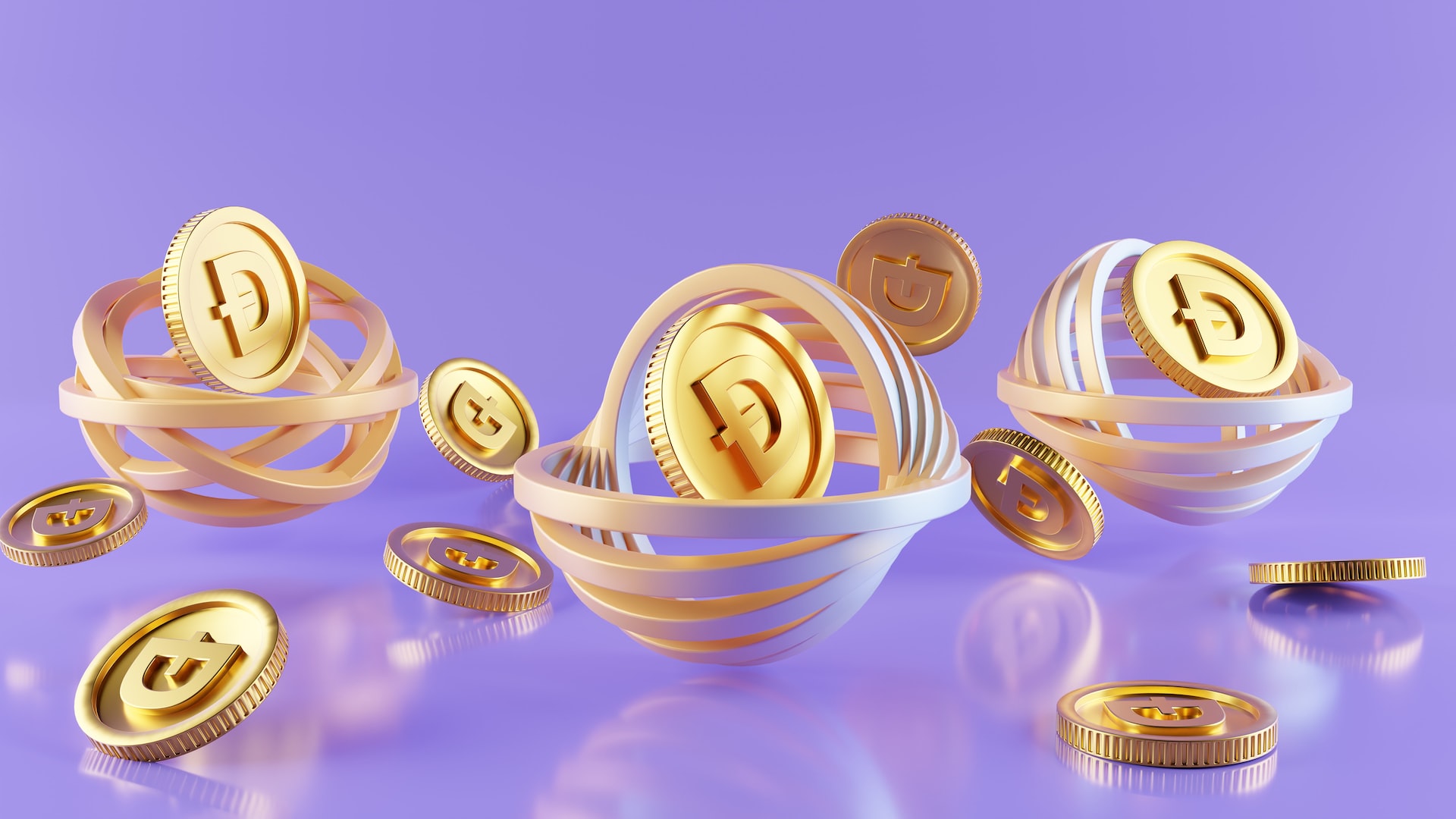 The price of Dogecoin, like other tokens, has hovered below its immediate price ceiling since Bitcoin lost the $25,000 level. Over the past 24 hours, DOGE is down 1.1%, indicating sideways trading on the daily chart. The meme coin is up almost 8% in the past week.
The technical outlook for Dogecoin shows that bulls and bears are vying for dominance. This indicates that there were mixed signals on the chart. Despite the mixed trading signals, most of the indicators showed that the bulls still dominate the market.
Demand was trying to come back and the meme-coin recorded positive accumulation on the one-day chart. Direct trading sessions remain critical for the coin as they can decide whether Dogecoin will rally or depreciate on the chart and break its consolidation.
An increase in demand with a push from buyers could help the meme-coin rise above the immediate resistance mark. Dogecoin is 88% below its all-time high recorded in 2021.
Dogecoin Price Analysis: One-Day Chart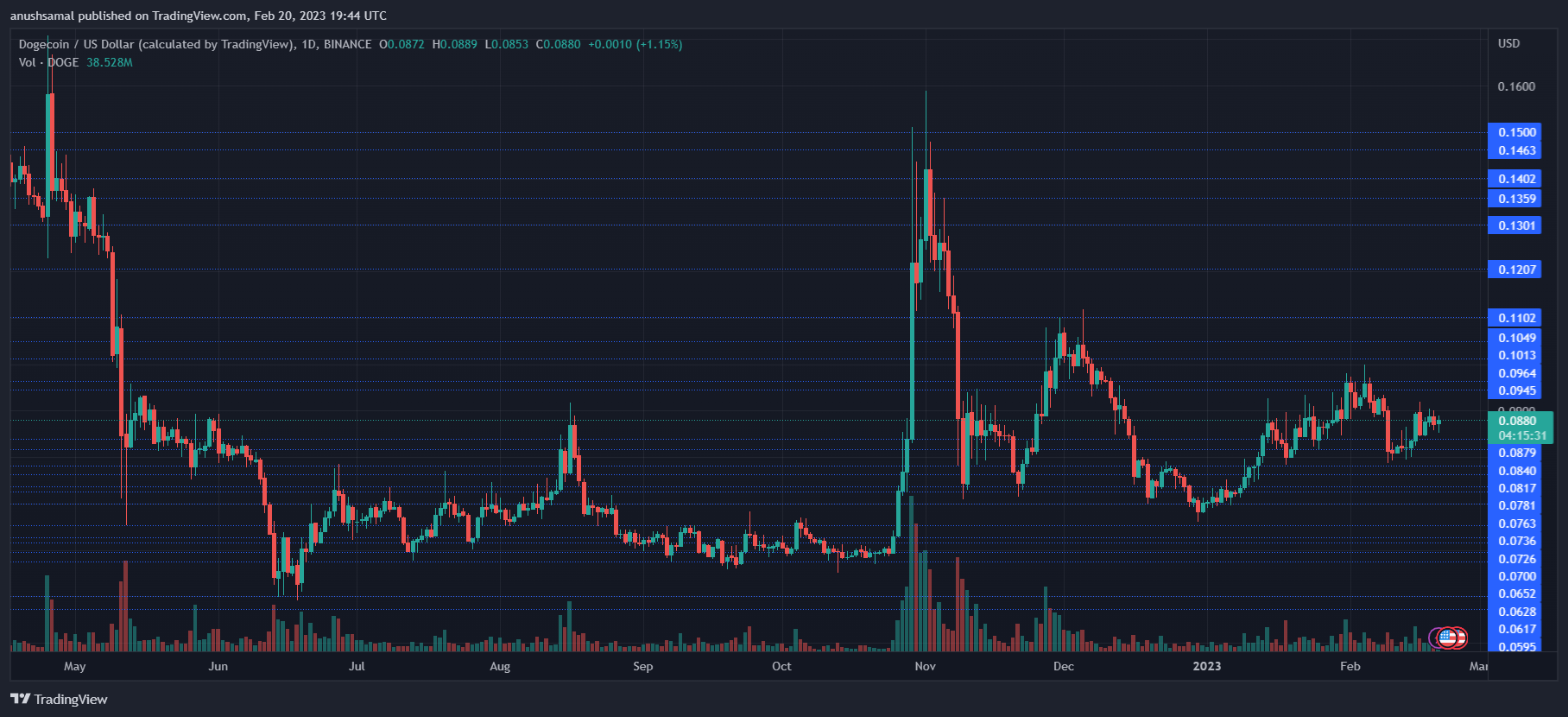 At the time of writing, DOGE is trading at $0.088. Last week, the coin broke the $0.080 resistance level. The level above became the decisive price cap for the coin. Immediate resistance for DOGE was at $0.090; breaking this level can cause the coin to rise to $0.10 and then to $0.11.
If the coin breaks the $0.11 price point, the next stop for the meme coin could be above the $0.14 price point.
Conversely, the local support for the meme coin was at $0.084 and then at $0.078. Increased demand could lead to a rally in Dogecoin during the upcoming trading sessions. The amount of Dogecoin traded in the last session was green, which is a sign of bullishness on the chart.
Technical analysis
Despite the bulls and bears on the chart, the demand for Dogecoin remained positive. The Relative Strength Index registered slight growth and stopped above the midline. This indicated that there were more buyers on the chart than sellers.
After the indicator marked a bearish divergence, it tried to recover. On the other hand, DOGE was slightly below the 20 simple moving average (SMA) line as buyers lost some activity and sellers began to drive price momentum at press time. Only a push from buyers will help DOGE move closer to the nearest resistance line.
DOGE started to form buy signals on the 1-day chart, which gave one more reason to confirm that the coin could rise. Convergence-divergence of moving averages indicates price momentum and trend reversals.
The indicator has just started displaying green histograms tied to buy signals. This could mean an opportunity for traders to make a profit once the meme coin rises on the chart. Parabolic SAR suggests price direction; the indicator formed dotted lines above the candles, which meant that Dogecoin was showing a downward price direction.
Featured image from UnSplash, charts from TradingView.com


Credit : www.newsbtc.com