Cryptocurrency
Ethereum In An 'Obvious Accumulation Range Of All Time' – Preparing For $5,000?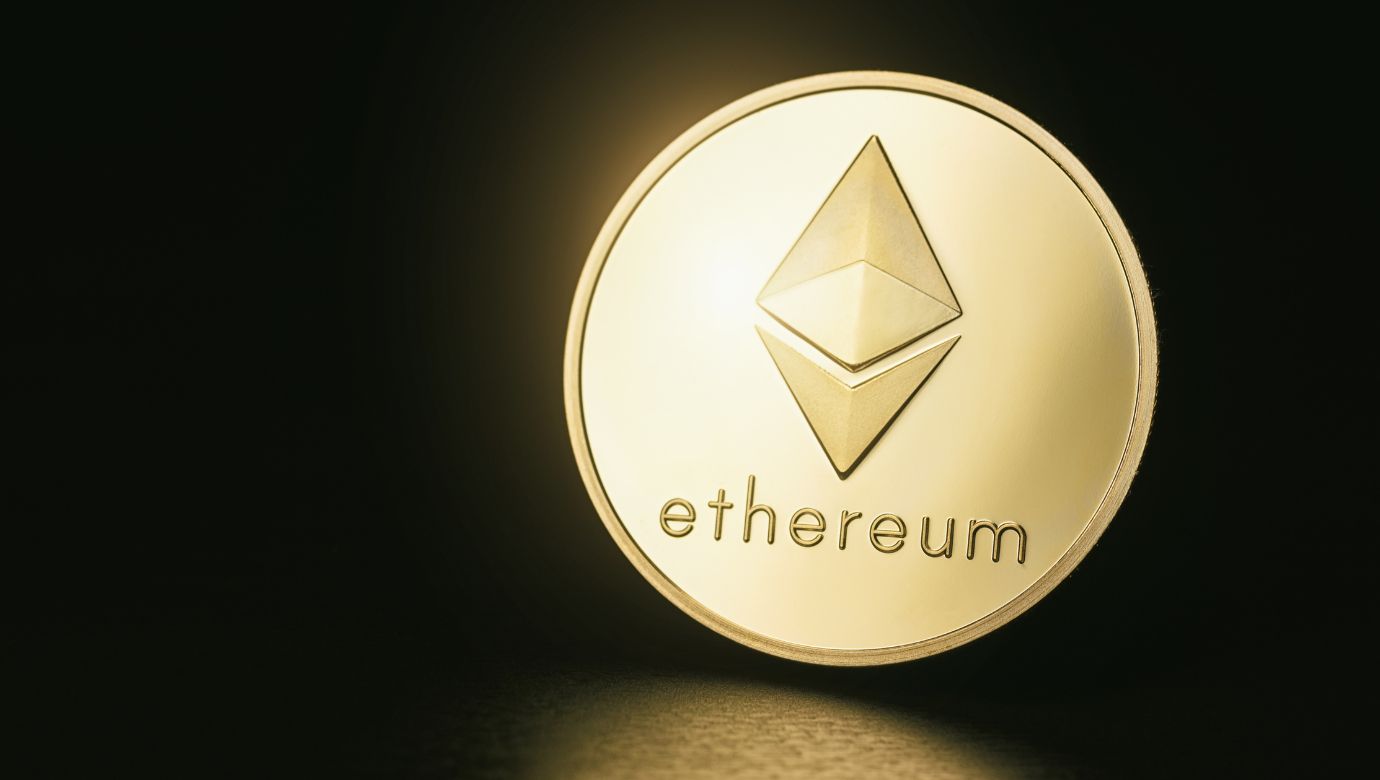 Ethereum is in "an apparent all-time accumulation range," this crypto analyst notes in a March 3 Twitter post.
Will Ethereum rise to $5k?
Cryptocurrency analyst Moon believes that ETH could have more upside potential in the near future, believing that many will want to get involved once the coin breaks through, rallying to the $5,000 and $7,000 trading range. Be that as it may, ETH prices are in a bearish formation on the higher timeframes. However, it is relatively stable compared to the November 2022 lows.
$ETH in one of the most obvious accumulation ranges of all time, there will be a lot of hindsight when it's worth $5,000, $7,000, whatever in a few years, why don't you buy more here and people are throwing away more than $100 moves. pic.twitter.com/HS9fJuHTfx

— moon (@MoonOverlord) March 3, 2023
ETH is trading around $1,580 and has failed to clear the $1,700 resistance level marking February highs. At the bottom, the coin has support at around $1,500.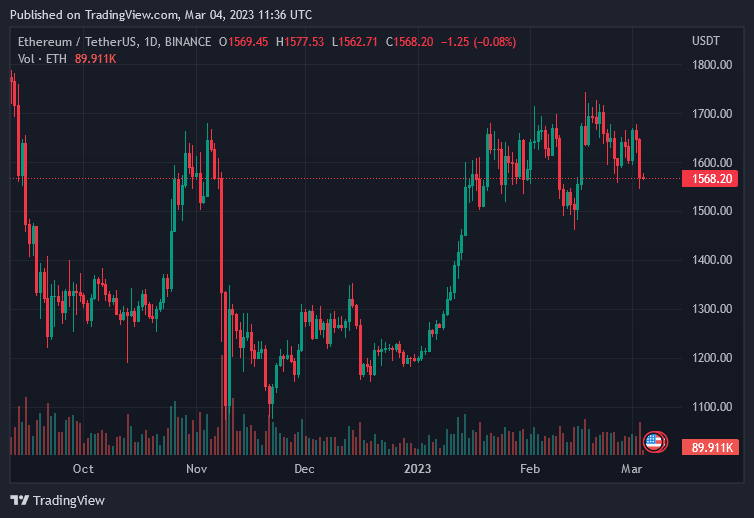 For an uptrend to form, buyers need to push ETH above the February resistance lines and record new highs in the first quarter of 2023. This will include a bullish breakout setting the stage for another upside move that could push ETH to new all-time highs above $5,000-$7,000. This is a preview that ETH proponents are doing, citing technical and fundamental factors.
According to the analyst, at current levels, traders and investors who want to hold the coin for months and years should buy on dips so that they are not thrown by the ETH bull train.
While supporters are optimistic about the prospects for ETH, it should be noted that it should break above the current range, ideally as participation expands. If this is the case, then not only will ETH rise above $2,000, but it will possibly more than double to retest 2021 highs.
At that time, ETH soared to retest $4,900, more than three times the peaks of 2017 when ETH tested $1,300. Currently, the coin is above the critical high of the end of 2017, acting as support.
What will make or break ETH?
However, traders and investors should proceed with caution. As events in 2022 show, several fundamental factors could affect the cryptocurrency markets, including ETH.
For example, despite declining inflation, the US Federal Reserve said it could raise interest rates as a tool. In addition, the economy remains weak with relatively weak working conditions, factors that the central bank can take into account.
On a more positive note, ETH bulls are referring to the "burn rate" of the network. As of now, billions of ETH have been withdrawn from supply. Within a few months, ETH inflation could drop even further, making the coin deflationary.
Featured image from Canva, chart from TradingView




Credit : www.newsbtc.com