Cryptocurrency
SHIB Burn Rate Flies up 9,562% – Almost Billion Shiba Inu 'Killed' in Single Transaction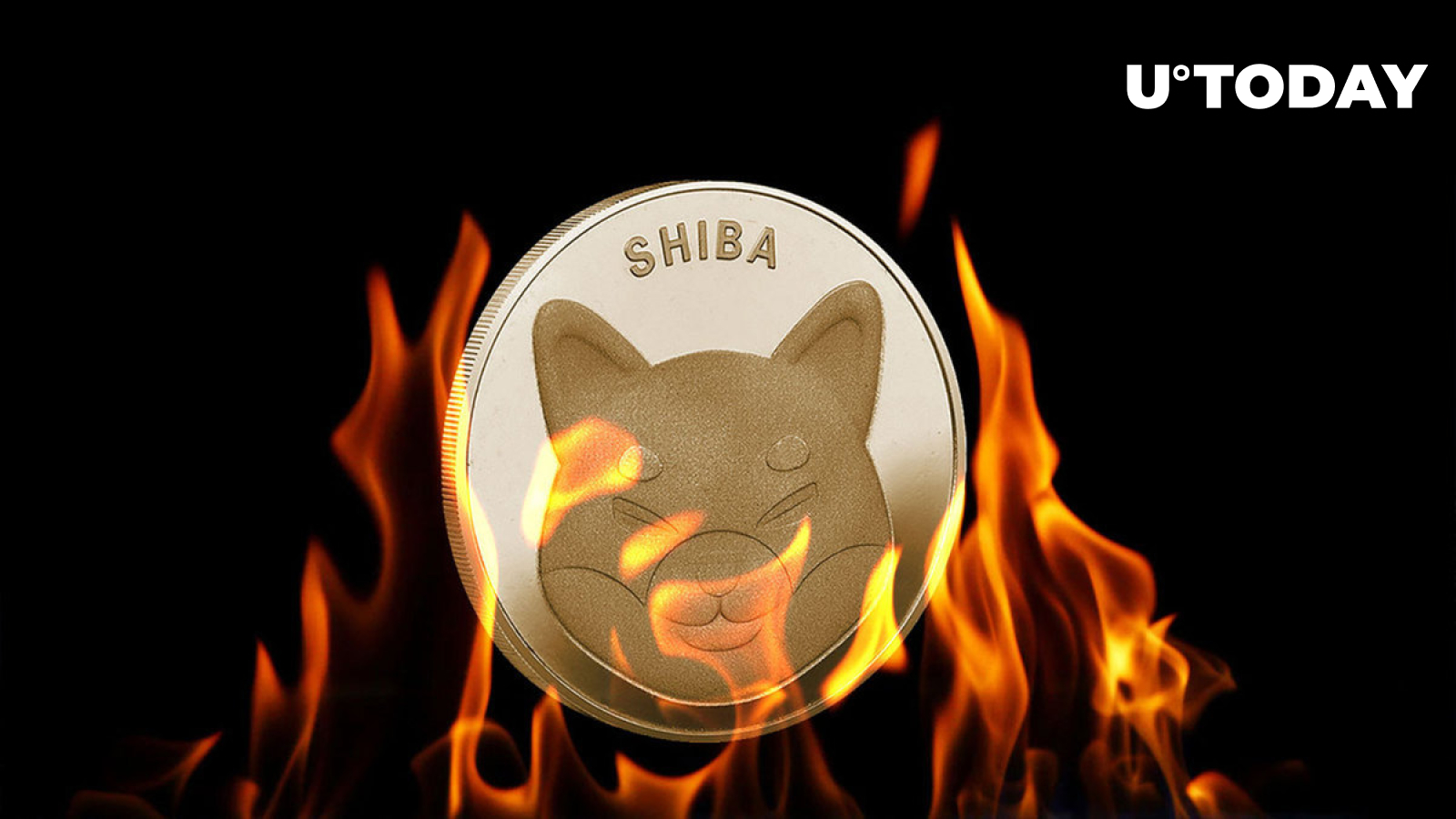 The SHIB burn rate again saw a significant increase as another astounding number of meme coins were moved to "inferno" wallets. Nearly a billion Shiba Inu coins have been burned in the last 24 hours; this is slightly less than half of the number of SHIBs that have been destroyed in the past seven days.
Meanwhile, the popular Shiba Inu meme coin posted a gain of more than 7.2% in a week.
Burnout rate jumped by 9,562%
According to data provided by tracking platform Shibburn, the rate at which Shiba Inu tokens move into dead wallets has increased by a whopping 9,562% in the last 24 hours.
HOURLY SHIB UPDATE$SHIB Price: $0.00001082 (1 hour -0.77% ▼ | 24 hours 2.99% ▲ )
Market cap: $6,386,090,189 (3.01% ▲)
General offer: 589 609 857 404 206

BURNED GLANDS
Past 24 hours: 933,085,386 (9562.61% ▲)
Past 7 days: 2,543,787,247 (-47.56% ▼)

— Shibburn (@shibburn) March 17, 2023
A total of 933,085,386 Shiba Inu were withdrawn from circulation. However, almost all of these SHIBs were burned in just one transmission, which transported 924 150 949 SHIB five hours ago.
Compared to the total number of SHIB withdrawn from circulation over the past week, this is slightly less than half. Shibburn shared that in the past seven days, the Shiba Inu army has managed to burn 2,543,787,247 SHIBs.
Two days ago, someone also burned a staggering amount of these popular dog coins, but a smaller amount – 452,950,434 SHIB – in a single transfer to an unspendable wallet.
Burns are accelerating despite allegations of shibarium cloning
As Cryptooshala previously reported, almost a week ago, on Saturday, the SHIB development team finally launched the beta version of the Shibarium Layer 2 blockchain. The testnet is called Puppynet and all tokens and products on it are for testing only, as lead developer Shitoshi Kusama has warned many times.
In a post on Medium, Kusama confirmed that a portion of SHIB will be retired every time a transaction is made on Shibarium. This mechanism has been described many times prior to release; part of the gas fee charged from the BONE token will be converted to SHIB and then sent to dead wallets.
The joy was overshadowed by claims that Puppynet is a clone of another testnet, Rinia. Puppynet has the same ChainID number. However, Shitoshi dismissed these allegations as FUD, stating that there will be multiple testnets to correct any bugs that may occur during the testing process.
The Shiba Inu is currently trading at $0.00001075, up 3.88% in the past 24 hours and over 7% in the past seven days, according to CoinMarketCap.




Credit : u.today