Cryptocurrency
XRP Fails to Break Through, Is This End of XRP's Uptrend?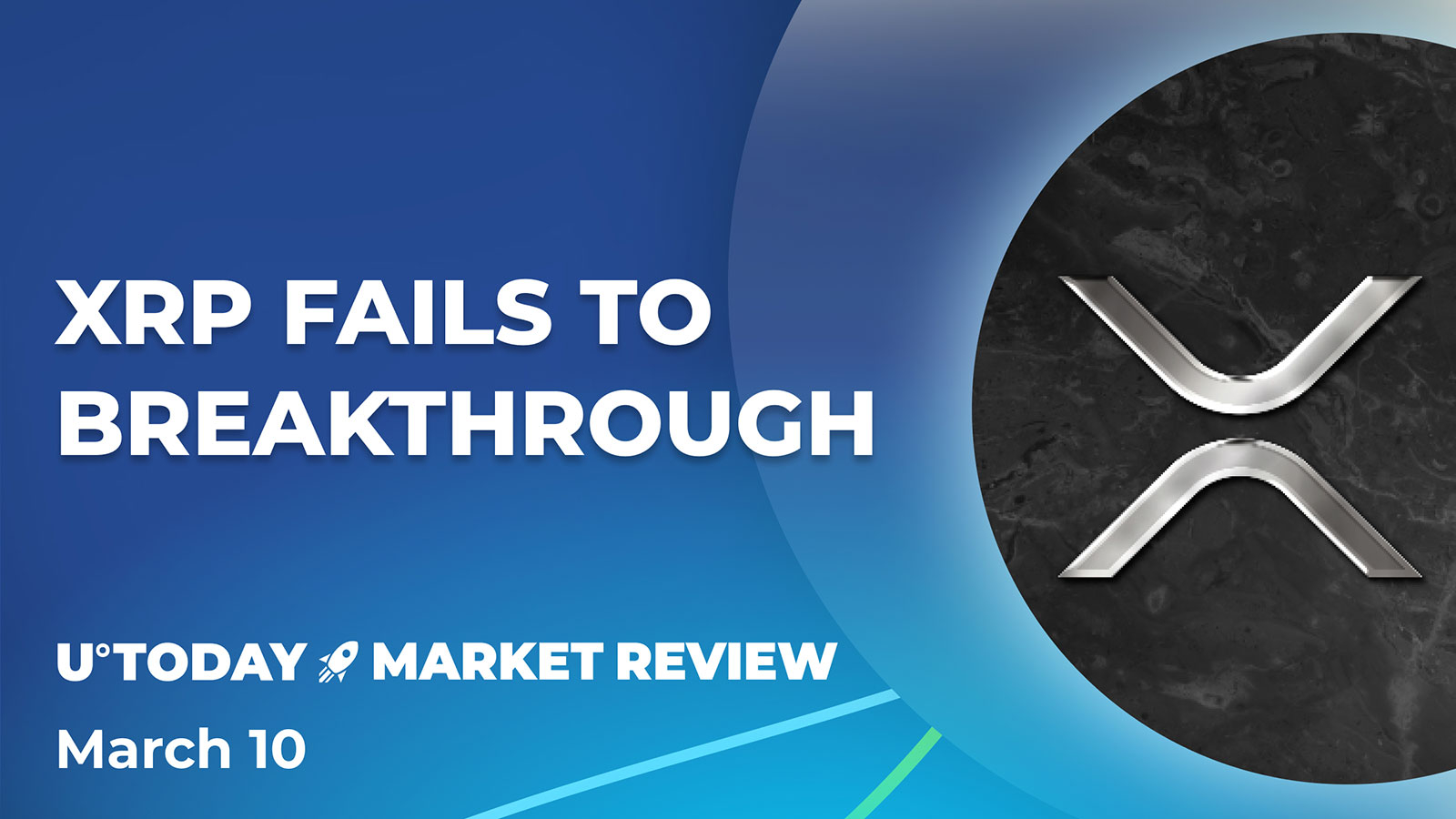 The cryptocurrency market recently went through a turbulent period when XRP failed to break through the local price channel. A local uptrend in XRP that almost signaled a successful breakout was interrupted by a sudden market downturn. The asset lost more than 6.8% of its value after briefly touching the upper border of the price channel.
XRP, which has been a popular choice among cryptocurrency traders and investors, has struggled to maintain its momentum lately. The asset's journey to a possible new high was abruptly halted, raising concerns about XRP's future market performance.
The sharp decline in the value of XRP is not surprising given the current market conditions. The cryptocurrency market has been volatile lately, with sudden ups and downs throughout the course of the downward channel movement. The failure of XRP to break to a new high has led to a loss of investor confidence and raised concerns about the asset's prospects.
Polygon's sharp decline
The price of Polygon (MATIC) is down 35% from its cycle high, but the cryptocurrency has found a fundamental support level that could indicate a potential reversal in the future. However, it is important to remember that in general, the cryptocurrency market is undergoing a significant correction due to various negative events, as previously discussed by Cryptooshala.
Despite the current volatility in the market, some analysts remain optimistic about Polygon's future. Cryptocurrency has established itself as a popular option for decentralized applications (dApps) due to its scalability and low transaction fees. Its recent partnership with Google Cloud has also solidified its reputation as a trusted blockchain platform.
Polygon's fundamental support level is around $1 and has managed to maintain it despite market volatility. If it can sustain this level, it could signal a potential reversal and a new uptrend for the cryptocurrency. However, if it breaks below this support level, it could indicate a further downtrend.
Suspicious TRX Activity
Tron (TRX) dropped significantly in value, losing over 12% of its value in a matter of hours. The sharp drop in value came after Huobi (HT) tokens suddenly dropped in value by 90% due to a series of leveraged liquidations by some users. Many users have speculated that Justin Sun may be using his personal TRX holdings to back up the HT token. This will artificially lower the price of TRX in favor of HT. Significant withdrawals by Sun recently have further fueled fears that he may be manipulating the market to his advantage.
The sudden drop in TRX is a significant event in the cryptocurrency market and highlights the volatility and unpredictability of the market. The market is subject to manipulation by powerful individuals or groups. Investors should be careful when making investment decisions and not rely solely on rumors or speculation.
Despite the decline in value, Tron (TRX) remains an important player in the cryptocurrency market. It is a decentralized platform that aims to create a global entertainment ecosystem with digital content using blockchain technology. The platform provides a wide range of services, including decentralized storage, digital content distribution, and games.


Credit : u.today